Sleep Education Partners
We invite you to familiarize yourself with the bios of our outstanding associates below. Because we are continually improving our products and are dedicated to serving you – the medical professional – do not hesitate to contact us with comments and suggestions.
---
Bob Floro
Managing Partner
Bob has over forty years of experience in health care.  He has a strong background in respiratory care and the durable medical equipment industry, including previous DME ownership and leadership positions.  Prior to his position with HME Professional, Bob served as the Director of Home Care Accreditation Program at The Joint Commission.
He has owned and managed medical equipment businesses, taught at the university level and held board and membership positions in AARC, ALA of KY, AHA , ISRC , KSRC, KMESA, IAMES, and is currently and advisor to the Sleep Center Management Institute in Atlanta.  Bob holds a Master of Science in Leadership from the Ken Blanchard College of Business, and is a Registered Respiratory Therapist.
Kathryn Hansen
Partner
Kathryn is the Executive Director of the Kentucky Sleep Society, and owner of Integration Consultants, LLC, a Healthcare Consulting firm working with hospitals and medical practices to grow revenue and maintain compliance with Federal and State regulatory standards. Kathryn is Adjunct Faculty; Bluegrass Community and Technical College and Medtech College teaching Coding and Reimbursement (Outpatient and Inpatient), Computers in the Medical Office, Sleep Technology, and Anatomy and Physiology. Ms. Hansen holds a degree in Biological Sciences from the University of Kentucky, and studied in the department of Neurology at Mayo Clinic in Rochester, Minnesota.  She did research with the Department of Pharmacology at the University of Colorado to define the relationship of increased cardiac arrhythmia as noted during REM sleep.
---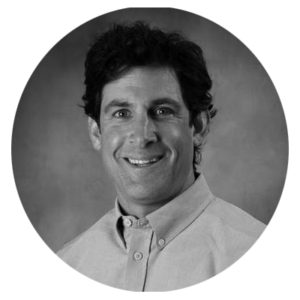 Mark Rasmus MD
Partner
Dr. Mark Rasmus, Medical Director of Idaho Sleep Health, obtained his bachelor's degree from Dartmouth College and his medical degree from St. George's University School of Medicine. Dr. Rasmus has been board certified in pediatrics, internal medicine, pulmonary medicine, critical care and sleep medicine.
He has conducted clinical research and has published articles in sleep disordered breathing and CPAP humidification. Dr. Rasmus is a member of the American Academy of Sleep Medicine, and the American College of Chest Physicians (ACCP). He is also a medical consultant for Fisher & Paykel Healthcare.  In 2007 he was awarded an appointment at the University of Washington Department of Medicine as a Clinical Instructor. 
Steve Vinci
Partner
Steve has over 35 years of experience in health care including management of both respiratory departments as well as DME organizations. In his last leadership position, he served as Chief Executive of a $30 million medical equipment business. Steve has served on numerous boards and committees including CAMPS, CSRC, and chaired The Joint Commission's PTAC committee. He is recognized nationally for his experience and expertise in DME operations, accreditation and regulatory compliance.  He holds an Associate Degree in Science in Respiratory Therapy and has served as a field surveyor and consultant for both DME and Sleep Medicine.
---
Mitch Naylor
Partner
With over 20 years of experience in the HME Industry, Mitch held leadership positions in regulatory compliance, customer relations, reimbursement, and information systems for Regional HME providers in California. Mitch has managed the network, data, and communications services for the HME division of a large Health Care System providing equipment and Respiratory services in Northern California.  He has experience as both staff and consultant for several national HME software companies and is currently consult to HME companies for Government and Regulatory Compliance, business analysis, and competitive bidding.