How to Get Enroll and Get Started
Our courses are simple to purchase. – All you need is a credit card and the desire to get continuing education credits.
Step 1
Shop for a course at our online 
course catalog
by choosing (1) PRODUCTS in the menu & (2) Choose your category of online course (AART, BRPT or CSRT Approved).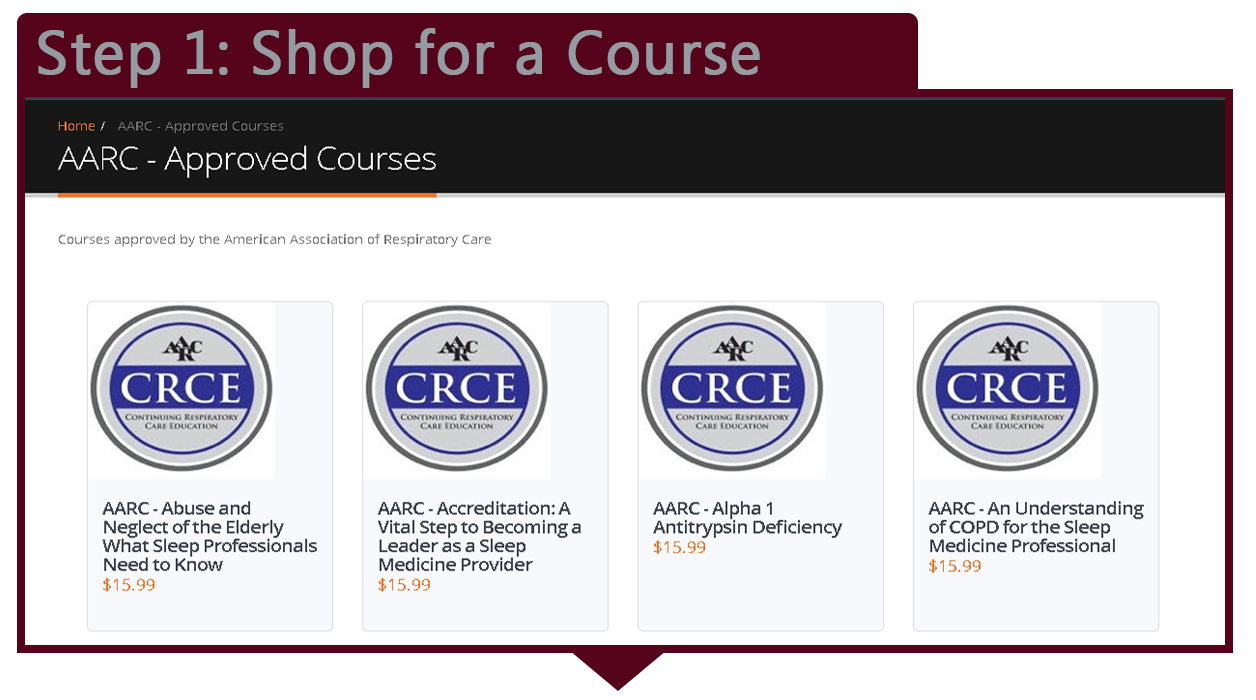 Step 2
Choose classes (View Details) and add to your Shopping cart by hitting ADD button with number of seats chosen.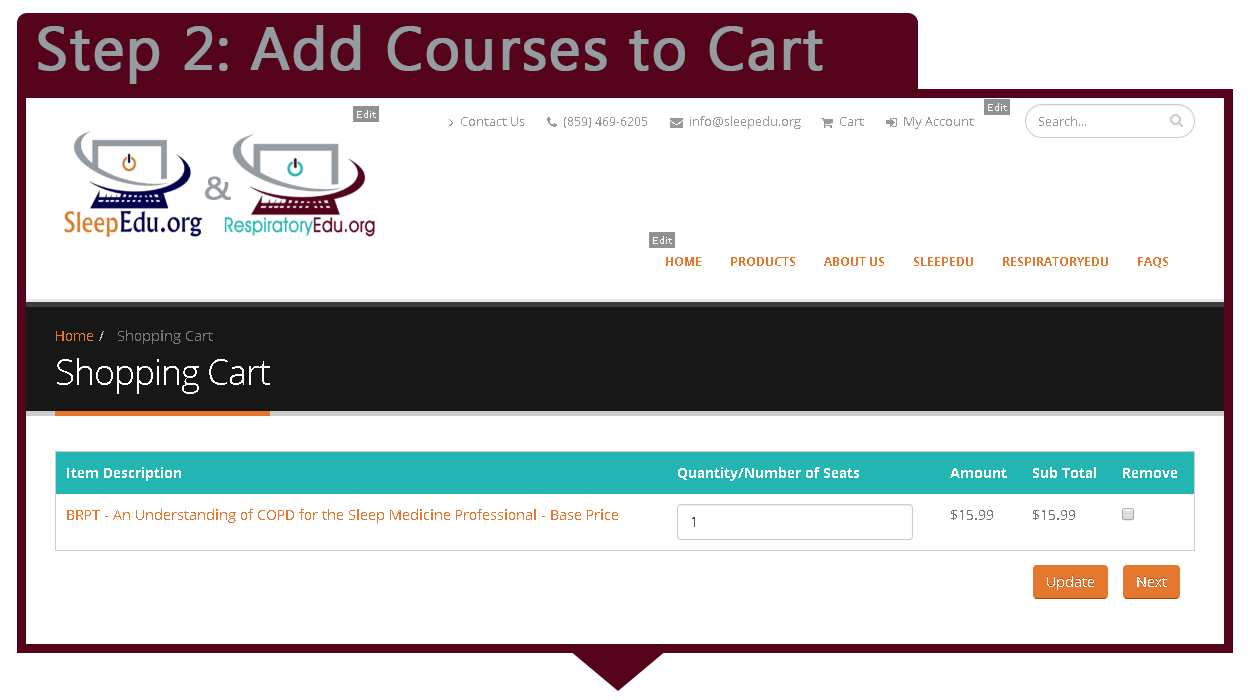 Step 3
Hit next when you are ready to check out. Fill out the user profile (if new*) or enter login credentials (if returning user) and hit Submit. Confirm purchases and hit next.  Enter payment information and apply any discount codes, then hit submit. We DO NOT store credit card information. We will not sell or share your email address. Store your username and password for return orders.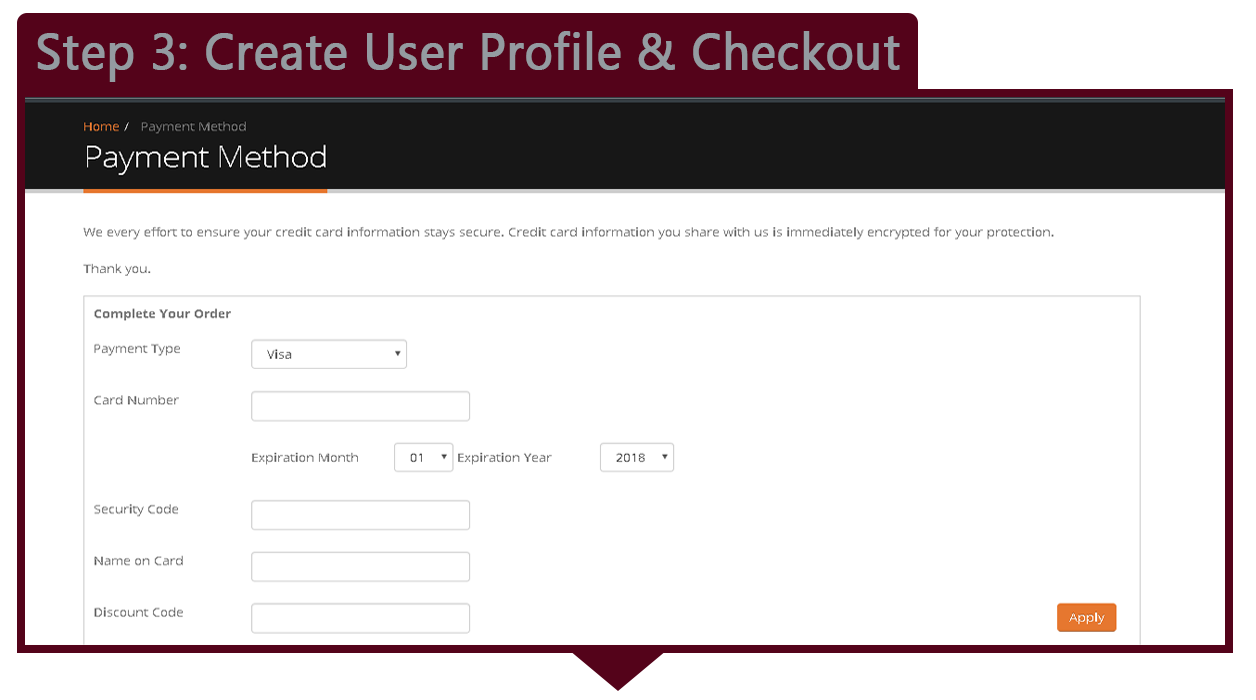 Step 4
To start the course go to MY ACCOUNT, then click FILES/TRAINING, select the course and hit the link LAUNCH TRAINING.
STEP 4A:  Whether if you just paid or are returning later, hit MY ACCOUNT in the header.

STEP 4B:  Click the first orange button "FILES/TRAINING" to see your course library of the courses you have paid for.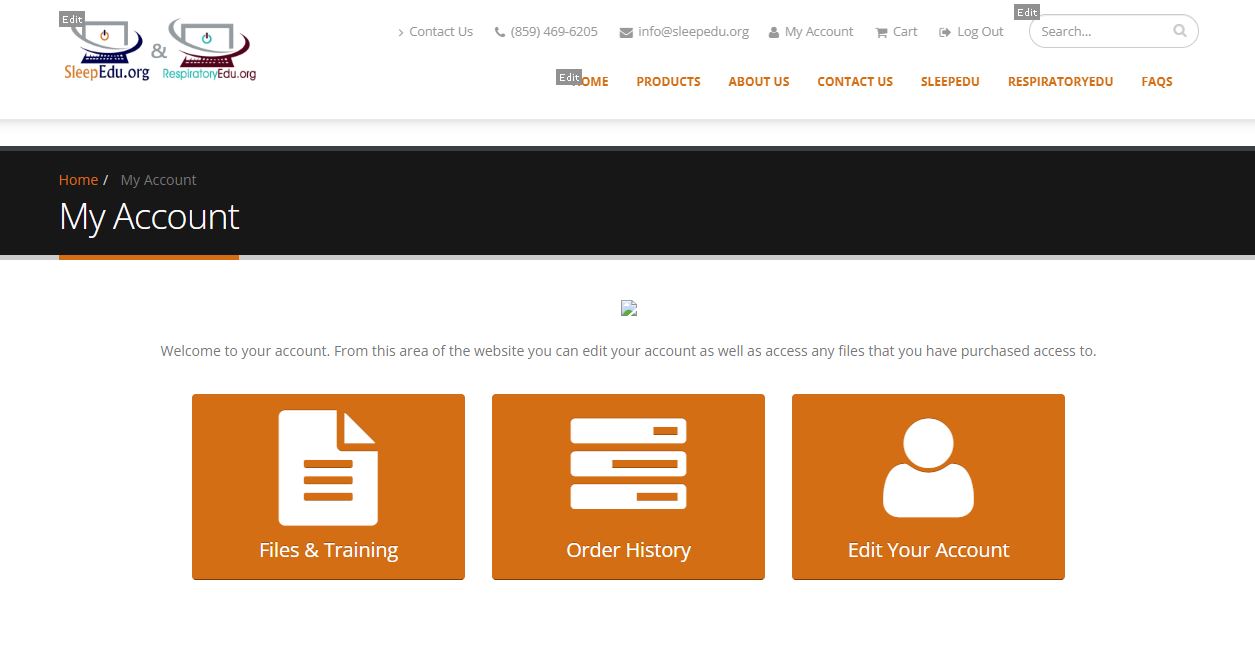 STEP 4C:  In your course library, select the course you want to start and hit the link "VIEW FILES/LAUNCH TRAINING".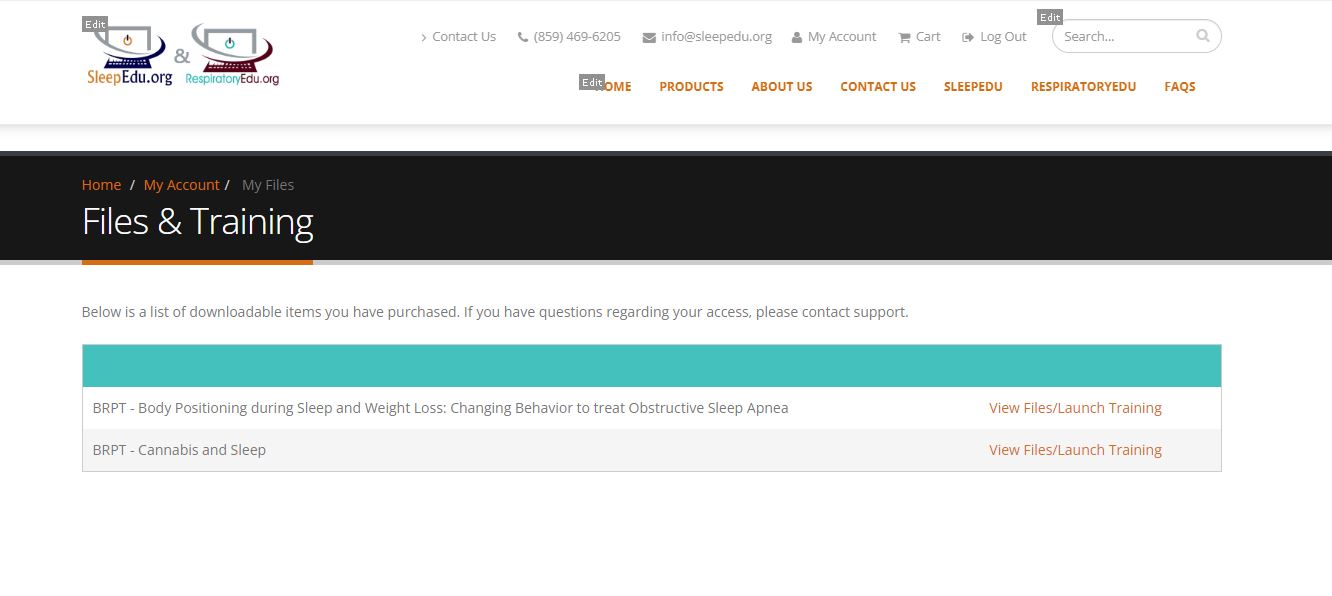 Get Started Today
Shop and enroll for your required CEU online courses for sleep technologists and respiratory therapists. Our distance learning courses are written by Sleep Medicine and Respiratory Care Industry Leaders with relevant topics that are engaging.  All Courses are Physician and Peer reviewed!