CEU Requirements for Sleep Technologists, Respiratory Therapists & DME Suppliers
SleepEdu.org provides Approved Online Continuing Education for Respiratory Therapists & Sleep Technologists to fulfill their required number of Continuing Education Units
Sleep technologists are required to become recertified every five years to maintain their credentials. To be recertified, one must either retake and pass the RPSGT or RST examination, or accrue 50 continued education credits (CECs) over the five years.
Respiratory Therapist's requirements are set by individual state boards, but average between 20 to 30 hours of continuing education every two years, with recertifications required annually or biannually depending on the state of residence. For a full list of CE requirements for Respiratory Therapists in the US, look at US State list below.
DME Providers and Suppliers' qualified staff and supervisors are needed to be in place, who are appropriately licensed for the state/region the DME supplier provides service.  Competency of qualified state, including Sleep Technologists, Respiratory Therapist, Nurses and Nurse Practitioners need to be assessed and provided on-going training and assessment testing to meet local, state and federal guidelines.  For DME regulatory boards in the US, click here for West US, and click here for East US. For Canadian regulatory boards for DME Suppliers, click here.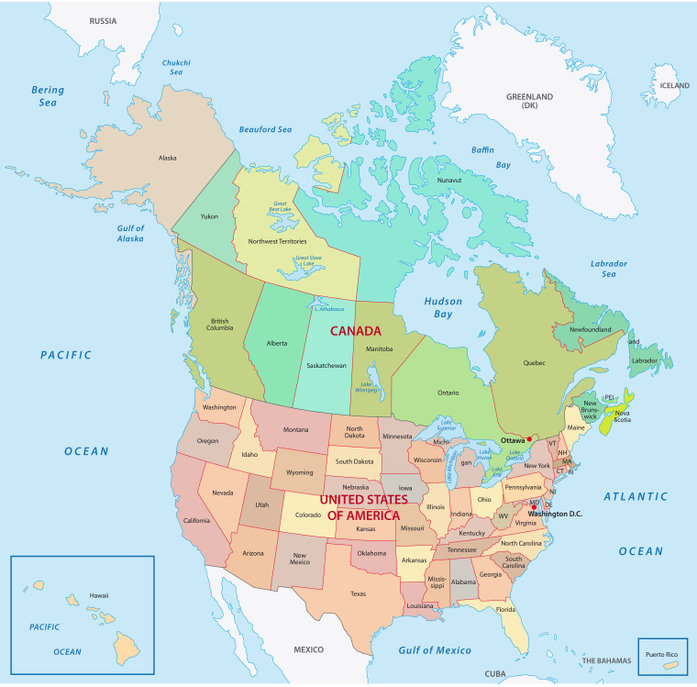 Our Service Areas
CEU Requirements by US State / Canadian Province
Get Started Today
Shop and enroll for your required CEU online courses for sleep technologists and respiratory therapists. Our distance learning courses are written by Sleep Medicine and Respiratory Care Industry Leaders with relevant topics that are engaging.  All Courses are Physician and Peer reviewed!