Sleep medicine is a fascinating and rapidly expanding field of expertise. New advances in sleep medicine, technology, and a growing public awareness into the health consequences of sleep disorders, have led to an increasing need for qualified sleep technologists. Registered polysomnographic sleep technologists must get credentialing from the American Board of Sleep Medicine (ABSM), The Board of Registered Polysomnographic Technologists (BRPT), or the National Board for Respiratory Care. After credentials are received sleep technologists must complete 50 continued education credits every 5 years to maintain credentials or retake the RPSGT/RST examination. To learn more about earning CEUs click here.
A sleep technologist works under the general supervision of the medical director or designee to provide comprehensive evaluation and treatment of sleep disorders including in center and out of center sleep testing, diagnostic and therapeutic interventions, comprehensive patient care and direct patient education. A sleep technologist is able to perform the duties defined for a sleep technician and is able to provide oversight of other sleep center staff. The sleep technologist is credentialed in sleep technology.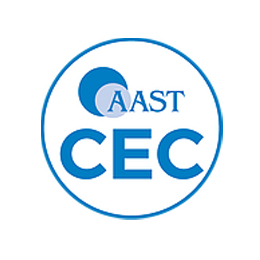 Because of the hard work and late hours, sleep technologists who work with patients of various types of sleep disorders of all ages, should be celebrated and appreciated all year long, but especially during Sleep Technologists Week, which runs from October 28 to November 3, 2018. The Appreciation Week is organized by American Association of Sleep Technologists (AAST); and this year's theme will be "A New Awakening: Sensible Sleep for a Sensible Life".   Sleep Technologists Appreciation Week provides the sleep community with an opportunity to applaud the numerous accomplishments made in the sleep disorders centers, laboratories, educational facilities, and within AAST. Work places and groups around the country celebrate Sleep Technologists Appreciation Week and we want you to join the fun this October!  See a list of 2018 Sleep Technologists Appreciation Week's events and how you can participate:   https://www.aastweb.org/appreciation-week
AAST is a community of more than 4,500 sleep professionals and they are excited to continue to support sleep organizations and their local programming and educational events for the sleep-care profession. This is in alignment with the strategic plan and mission that AAST strives to provide education, resources and advocacy, and lead sleep-care professionals to be the most knowledgeable in the field, resulting in the highest quality of care for patients. Here is a listing of 2018 AAST's Sleep Events: https://www.aastweb.org/localsleepevents.