Mycobacterium avium complex, also called MAC, is a group of bacteria that can cause life-threatening infections in people with severely compromised immune systems. MAC consists of two types of nontuberculous mycobacteria:
Mycobacterium avium
Mycobacterium intracellulare
MAC organisms are common in soil and water and are easily inhaled during daily activities. Most of the time they cause no harm, but they can cause infection in groups with certain risk factors. These groups include people living with lung disease such as bronchiectasis and COPD, and people with a weakened immune system because of an autoimmune disorder or medical treatment such as drugs that compromise immunity. Postmenopausal women and people over 65 years old are also more likely to develop MAC lung disease than the general public. Below are key facts described by the American Lung Association[i]: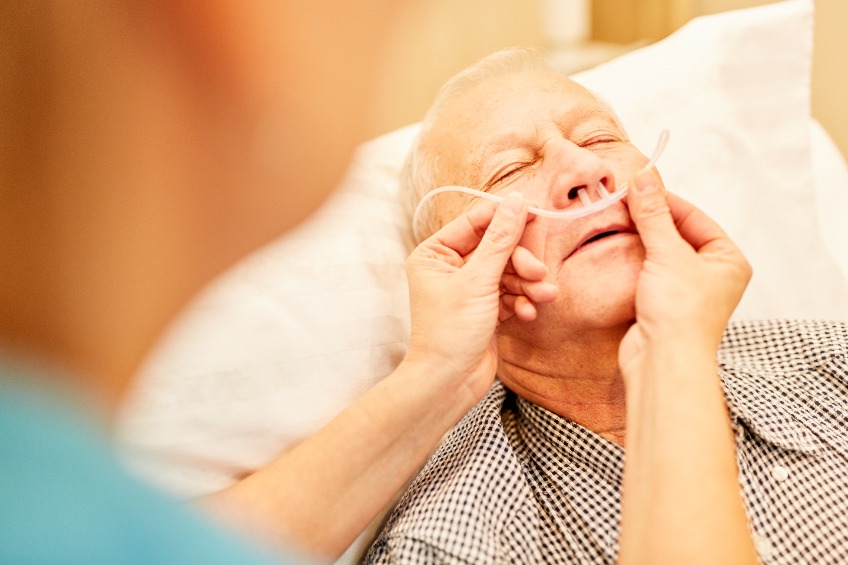 MAC infection is a serious condition that can cause damage to the lungs.
MAC infection is not contagious.
Common signs and symptoms of MAC lung disease include fatigue, chronic cough, shortness of breath, night sweats, coughing up blood and weight loss. Symptoms may persist or worsen despite being treated for another lung condition.
MAC lung disease diagnosis includes a clinical exam, a chest x-ray or CT scan and a lab culture of sputum from your lungs.
MAC lung disease treatment usually involves a combination of antibiotics taken over an extended period of time.
In addition to lung disease, MAC can also cause an infection that spreads throughout the body, usually in people with advanced AIDS, called disseminated MAC disease, as well as a swelling in the lymph nodes called lymphadenitis that is most common in young children. Nontuberculous mycobacterium infections with
Adding to the challenge of NTM-PD (Non-tuberculous mycobacterial pulmonary disease) management has been the limited options for patients with progressive disease following treatment with conventional antibiotics[ii].
The 2018 FDA approval of amikacin liposome inhalation suspension (ALIS) for patients with MAC who did not achieve a negative sputum culture after a minimum of 6 consecutive months of a multidrug background regimen therapy represented a much-needed option for those patients with refractory MAC[iii]. This development also precipitated an update to NTM-MAC (non-tuberculous mycobacterial pulmonary disease) consensus recommendations with the publishing of the American Thoracic Society/European Respiratory Society/European Society of Clinical Microbiology and Infectious Diseases, and Infectious Diseases Society of America guidelines in 2020.[iv]
Mycobacterium avium complex consists of multiple nontuberculosis mycobacterial species (NTM), which cannot be distinguished in the microbiology laboratory and requires genetic testing. A newcomer to the Mycobacterium avium complex is the Mycobacterium paraintracellulare, identified in pulmonary infections in Southeast Asia in 2016. M. avium complex is the most common cause of nontuberculosis mycobacterial species infections in humans, and respiratory system is the most common site of infection. The incidence of mycobacterium avium complex (NTM-MAC) has increased dramatically in recent decades. The 5-year survival of patients with MAC infections remains similar to that of patients with lung cancer, but diagnoses are often delayed due to the nonspecific presentation of NTM pulmonary disease (NTM-PD) and radiological findings that overlap with other pulmonary diseases.
FOOTNOTES:
[i] https://www.lung.org/lung-health-diseases/lung-disease-lookup/mac-lung-disease
[ii] Non-tuberculous mycobacterial pulmonary disease
Steven Cowman, Jakko van Ingen, David E. Griffith, Michael R. Loebinger
European Respiratory Journal 2019 54: 1900250; DOI: 10.1183/13993003.00250-2019
[iii] https://www.fda.gov/news-events/press-announcements/fda-approves-new-antibacterial-drug-treat-serious-lung-disease-using-novel-pathway-spur-innovation
[iv] https://www.idsociety.org/practice-guideline/practice-guidelines/#/+/0/date_na_dt/desc/