Sleep Education Partners (Sleepedu.org) has been providing on-line education for respiratory therapists and sleep technologists for over 13 years. During that time, customer feedback indicated that those dually credentialed individuals were seeking an educational product that would apply to both credentialing organization requirements. To be specific, the individuals are credentialed by their state in respiratory care and simultaneously credentialed by BRPT with RPSGT and/or CCSH credential – all of which requires continuing education. Dual credentialing applies to but is not limited to those practitioners providing both sleep and respiratory care services.
After extensive market research, Sleepedu.org has created a product to meet these needs. A practitioner can now take one course and receive credit in both respiratory care and sleep technology.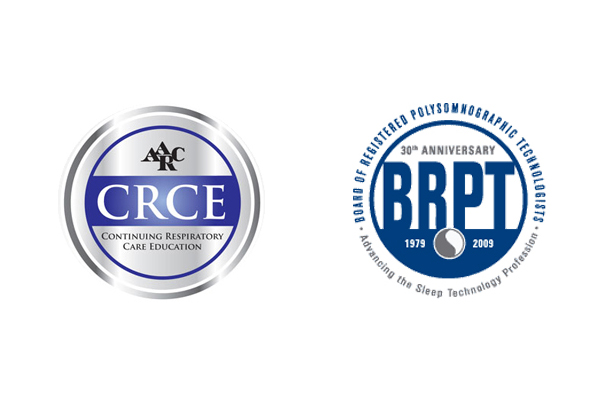 The advantages of this program are obvious:
Take one course to meet both requirements, rather than repeating the same course twice
Receive a single certificate that applies to both credentialing bodies
Save time
Save money (Sleepedu.org has several discount programs)
For 2022, Sleepedu.org designed their dual certification program to include 20 courses:
An Understanding of COPD for the Sleep Medicine Professional
Analyzing the EKG: Understanding Arrhythmias and Damage to the Heart
Bridging Sleep Testing Diagnosis and Therapy into a Comprehensive Sleep Program
Cannabis and Sleep
CPAP and Oxygen – Matching Systems to Patient's Needs
Humidification with CPAP: Pathophysiology and Treatment Rationale
Infection Prevention and Control in Sleep Testing Facilities
Modes of PAP Therapy
Narcolepsy
Non-Invasive Ventilation
Shift Work Sleep Disorder
Body Positioning during Sleep and Weight Loss: Changing Behavior to treat Obstructive Sleep Apnea
Obesity Hypoventilation Syndrome
Oral Appliances: An Effective Alternative for Treatment of Obstructive Sleep Apnea
Overlap Syndrome (Chronic Obstructive Pulmonary Disease & Obstructive Sleep Apnea)
Role of ASV Technology in the treatment of Sleep Disorder Breathing
Sleep Disordered Breathing and Pregnancy
The Challenge of Assessing and Treating OSA: A case for Understanding Opioid Use
Treating Central Sleep Apnea in a Cardiovascular Disease Population
Consumer Sleep Technology
At least five additional courses will be added for 2023
Sleepedu.org is excited about this new program, as indicated by the customer response to its 2022 offerings. It is one of the few educational providers offering such a program. To date, the dual certification program has contributed to a 28% growth in the company.
Additional information about this program can be found at our Dual Certification Course Catalog or by contacting the company on (859) 469-6205.