Abuse of melatonin refers to the inappropriate use of melatonin supplements. Melatonin is a hormone that is naturally produced by the pineal gland in the brain and plays a key role in regulating sleep-wake cycles. It helps signal to the body when it's time to sleep and when to wake up.
Between 2007 and 2012 over-the-counter (OTC) melatonin use in United States adults more than doubled, with a reported 3.1 million individuals (1.3%) taking the drug in 2012.[i] Melatonin is the fourth most popular natural product taken by United States adults (after fish oil/omega 3-fatty acids, glucosamine/ chondroitin, and probiotics), and the second most popular natural product used by children in the United States increasing from 0.1% in 2007 to 0.7% (419,000) in 2012.[ii]
Negative Effects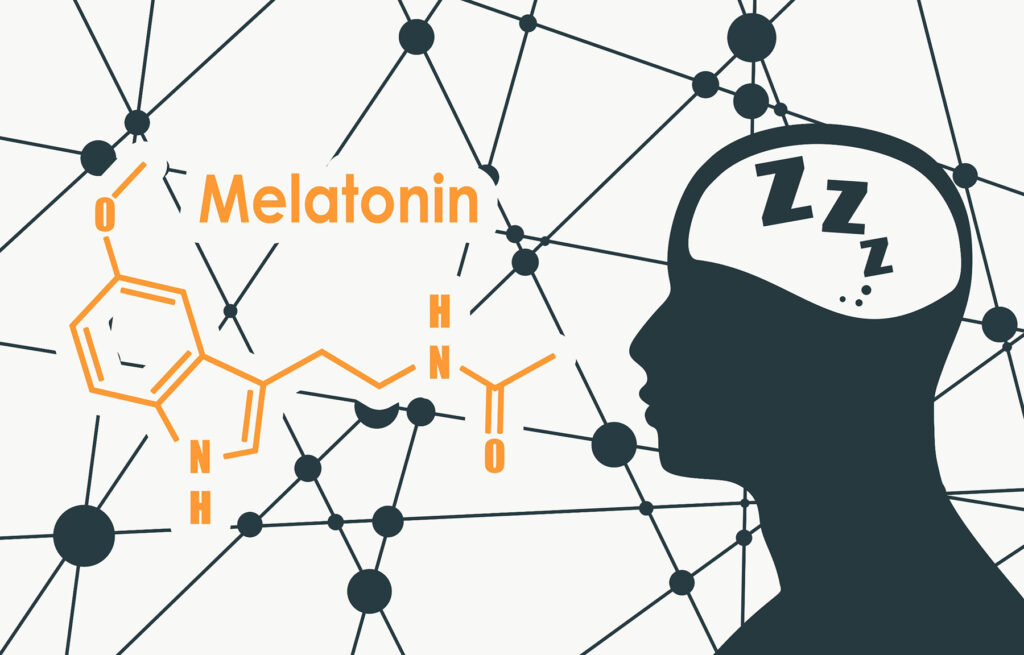 While melatonin supplements can be helpful for certain individuals who experience sleep disturbances, such as jet lag or shift work sleep disorder, abusing melatonin can have negative consequences.[iii] Here are a few potential issues associated with the abuse of melatonin:
Daytime Somnolence/Fatigue: In some individuals, melatonin consumption can lead to drowsiness and fatigue during the day. This is particularly problematic if melatonin is taken at inappropriate times or in excessive amounts.
Tolerance: Regularly taking melatonin may lead to the individual becoming accustomed to the supplement, thus resulting in tolerance. Often this results in inappropriately larger doses of melatonin taken to achieve the desired results.
Dependence: Over time, dependence on melatonin to fall asleep can develop. The individual becomes dependent on the drug, and eventually sleep cannot be achieved without its use.
Disruption of Natural Sleep Patterns: Taking melatonin without input from a healthcare provider may interfere with the body's natural production of melatonin, thus altering the natural sleep-wake cycle. This often results in exacerbation of sleep disturbances and results in a negative effect.
Circadian Rhythm Disruption: The misuse of melatonin supplements can disrupt the body's circadian rhythm, which can have a negative impact on overall health and well-being. Additionally, healthy circadian rhythm controls several physiological functions such as hormone regulation, emotional response, mood, and immune system function, thus imbalances may result in negative physiological function.[iv]
Pediatric Misuse: Melatonin supplement is being increasingly prescribed for children with sleep disorders despite the fact that:

It is not registered for use in children anywhere in the world.

It has not undergone the formal safety testing expected for a new drug, especially long-term safety in children.

It is known to have profound effects on the reproductive systems of rodents, sheep, and primates, as well as effects on the cardiovascular, immune, and metabolic systems.

There is the potential for important interactions with drugs sometimes prescribed for children.[v]

Interaction with Other Medications: Melatonin can interact with certain medications and medical conditions.[vi] There are 309 drugs known to interact with melatonin, along with 3 disease interactions, and 1 alcohol/food interaction. Of the total drug interactions, 304 are moderate, and 5 are minor. Those drugs with the highest level of interaction are:

Adderall (amphetamine / dextroamphetamine)

Ambien (zolpidem)

Benadryl (diphenhydramine)

Claritin (loratadine)/Zyrtec (cetirizine)

CoQ10 (ubiquinone),

Eliquis (apixaban)

Flexeril (cyclobenzaprine)

Lipitor (atorvastatin)

Lyrica (pregabalin)

Metoprolol Succinate ER (metoprolol)

Prozac (fluoxetine)

Seroquel (quetiapine)

Xanax (alprazolam)

Zofran (ondansetron)

Zoloft (sertraline)[vii]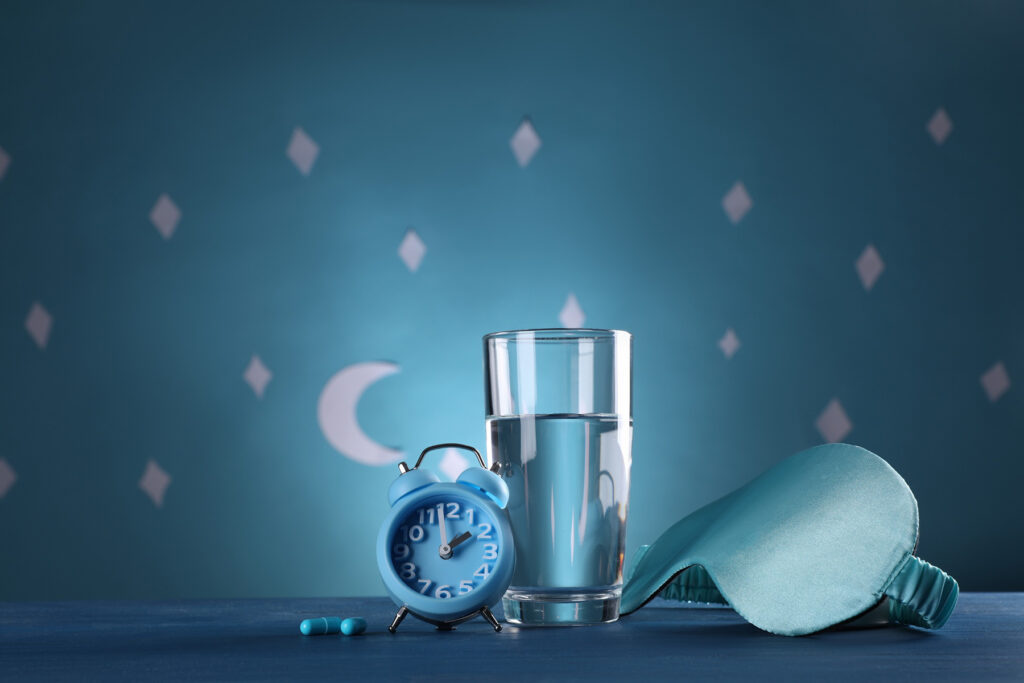 Conclusion
While the above negative effects are fully documented, the long-term safety of melatonin supplementation requires additional and extensive study. Especially when the drug is used inappropriately in high doses and over extended periods of time.
---
References
[i] Grigg-Damberger MM, Ianakieva D. Poor quality control of over-the-counter melatonin: what they say is often not what you get. J Clin Sleep Med. 2017;13(2):163–165.
[ii] Kennaway DJ. Potential safety issues in the use of the hormone melatonin in paediatrics. J Paediatr Child Health. 2015;51(6):584–589.
[iii] 4. Andersen LP, Gogenur I, Rosenberg J, Reiter RJ. The safety of melatonin in humans. Clin Drug Investigation .2016;36(3):169–175.
[iv] Auger RR, Burgess HJ, Emens JS, Deriy LV, Thomas SM, Sharkey KM. Clinical practice guideline for the treatment of intrinsic circadian rhythm sleep-wake disorders: advanced sleep-wake phase disorder (ASWPD), delayed sleep-wake phase disorder (DSWPD), non-24-hour sleep-wake rhythm disorder (N24SWD), and irregular sleep-wake rhythm disorder (ISWRD). An update for 2015: an American Academy of Sleep Medicine clinical practice guideline. J Clin Sleep Med. 2015;11(10):1199–1236.
[v] Heussler H, Chan P, Price AM, Waters K, Davey MJ, Hiscock H. Pharmacological and non-pharmacological management of sleep disturbance in children: an Australian Paediatric Research Network survey. Sleep Med. 2013; 14: 189–194.
[vi] Melatonin interaction with Other Drugs. Retrieved on August 21, 2023, from Melatonin Interactions Checker – Drugs.com.
[vii] Ibid