Insomnia is a common sleep abnormality. The COVID-19 pandemic appears to have added to the statistical incidence of insomnia as well. Medications are utilized as one method to treat insomnia, including the relatively new drug, Quviviq (daridorexant). In January 2022, the FDA approved this new insomnia medication.
Quviviq (daridorexant)
Daridorexant is an oral tablet that's approved to treat insomnia in adults. It belongs to a group of medications called orexin receptor antagonists (ORAs). It is in a similar class as Belsomra (suvorexant) and Dayvigo (lemborexant), but these medications are considered in the DORA classification, or Dual Orexin Receptor Antagonist. Daridorexant is available in two strengths: 25 mg and 50 mg. The FDA has deemed this drug a controlled substance. This is because daridorexant carries a risk of addiction, therefore there are limits on frequency of prescription authorizations.
Actions
Quviviq is considered an ORA (orexin receptor antagonist), which is one of the newer classes of insomnia medications. Cerebral production of orexin occurs daily. Orexin, also known as hypocretin, is a neuropeptide that regulates arousal, wakefulness, and appetite. It attaches to certain nerve cells when it's time awaken, and during time to sleep it is typically inactive. As an ORA, daridorexant prevents orexin from attaching to those nerve cells, thus allowing the brain to enter and stay in sleep mode.
Rx
Daridorexant is taken about 30 minutes before bedtime and will take longer to act if taken with food. Sleep is suggested for at least 7 hours per the manufacturer. Severe drowsiness may result if awakened in less than 7 hours. Since daridorexant is metabolized in the liver, individuals with liver disease should exert caution when using this medication. Only one tablet daily is recommended, and if insomnia persists for about 7 days, the medication may be deemed ineffective and should be discontinued.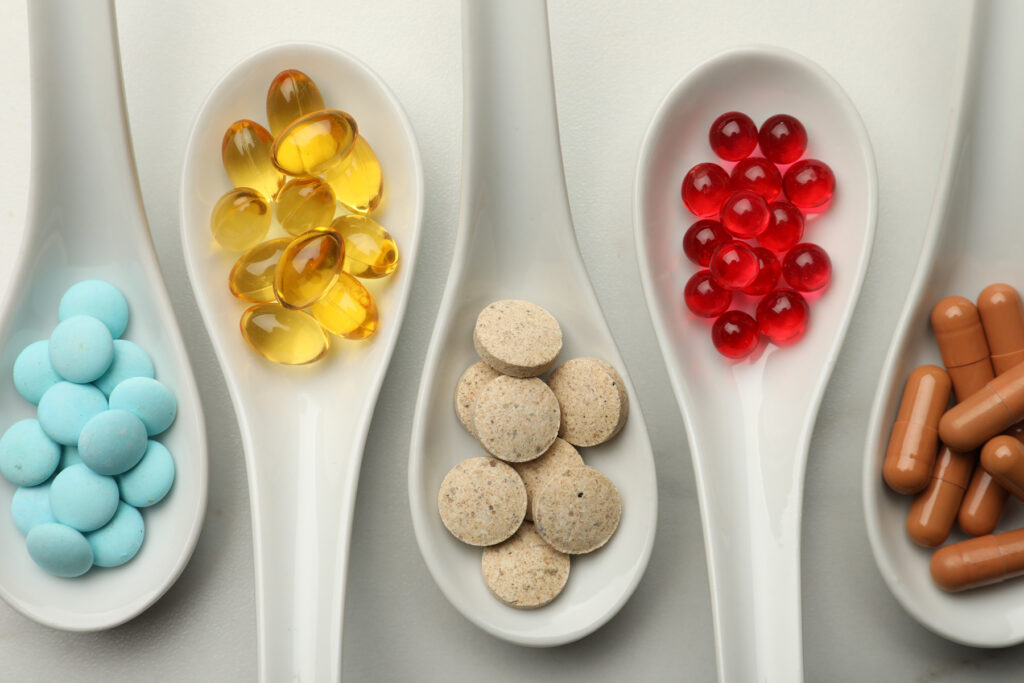 Effectiveness
The FDA approved daridorexant based on three phase 3 clinical trials. Two of these studies examined how effective the medication was over a 3-month period. The third study looked at long-term safety and side effects. The first two studies compared daridorexant to a placebo. These studies demonstrated that daridorexant significantly improved sleep compared to placebo. One of these two studies also showed that daridorexant 50 mg helped lower the amount of next-day sleepiness that's common for people with insomnia.
Known Side Effects
Daridorexant was well-tolerated in clinical trials. The most common side effects people experienced were headaches and drowsiness. Some people also reported feeling dizzy or nauseous after their dose. As mentioned earlier, daridorexant does carry a risk of addiction. This risk is lower than it is with other sleep medications, but individuals with a history of substance use disorder should use this medication with caution. This medication was not known to cause physical dependence or withdrawals. It may cause difficulty with focus or task completion, and grogginess the following morning. Additionally, the medication can cause depression or suicidal thoughts for some people. The risk of this is higher if you have a history of mental health conditions. Any changes in mood after starting daridorexant should be reported to a health care provider. Some individuals reported unusual behaviors and sensations during sleep while taking daridorexant such as sleepwalking, sleep-driving, and sleep paralysis upon awakening.
Interaction With Other Medications
Since the drug may cause drowsiness, simultaneous use of other drowsiness-inducing medications should be avoided. Regarding specific interaction, the following is a list of those substances and medications:
Clarithromycin
Carbamazepine (Tegretol)
Grapefruit juice
Phenobarbital
Rifampin
St. John's wort — an over-the-counter herbal remedy
Verapamil
Alcohol
References
Rosenberg, R., et al. (2019). Comparison of lemborexant with placebo and zolpidem tartrate extended release for the treatment of older adults with insomnia disorder: A phase 3 randomized clinical trial. MORE
Rosenberg, R., et al. (2021). Advances in the treatment of chronic insomnia: A narrative review of new nonpharmacologic and pharmacologic therapies. MORE