What is a Respiratory Therapist?
Respiratory therapy is best described as the assessment and treatment of patients with both acute and chronic dysfunction of the cardiopulmonary system. Respiratory therapy may include treating diseases, infections, or viruses of the cardiopulmonary system, such as lung cancer, asthma, emphysema, bronchitis, and pneumonia. RTs may also provide life-saving care to trauma patients.
Where do Respiratory Therapists work?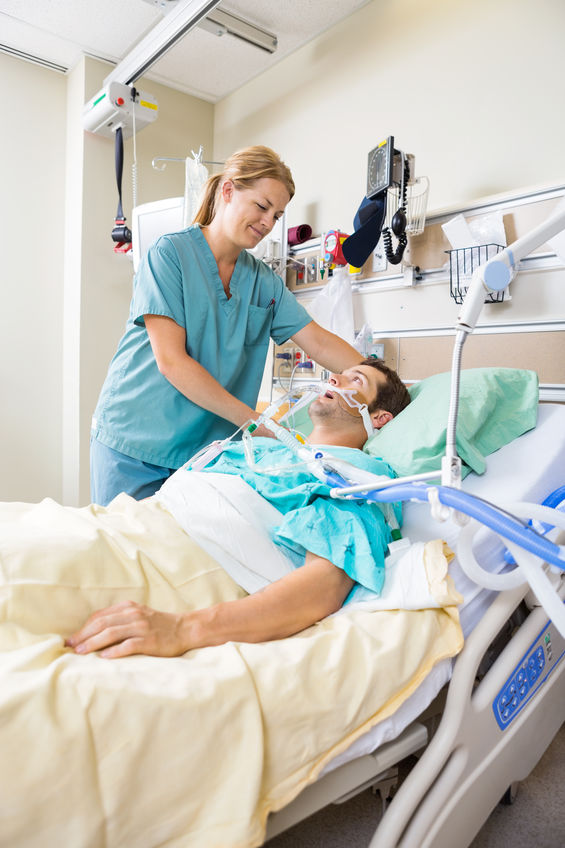 In the Hospital, respiratory therapists may be found in acute-care hospital settings, including the emergency room, the intensive care unit, the newborn or pediatric intensive care unit, or the pulmonary diagnostics laboratory.
Outside of the hospital setting, respiratory therapists may work in pulmonary rehabilitation clinics, long-term nursing facilities, sleep disorder clinics, performing pulmonary rehabilitation, provide counseling on smoking cessation, and instructing patients and families in home setting regarding use of assistive breathing devices.
What are RT's duties?
Just a few of the responsibilities of respiratory therapists include:
Diagnosing lung and breathing disorders and recommending treatment methods.
Interviewing patients and doing chest physical exams to determine what kind of therapy is best for their condition.
Consulting with physicians to recommend a change in therapy, based on your evaluation of the patient.
Analyzing breath, tissue, and blood specimens to determine levels of oxygen and other gases.
Managing ventilators and artificial airway devices for patients who can't breathe normally on their own.
Responding to Code Blue or other urgent calls for care.
Educating patients and families about lung disease so they can maximize their recovery.
What credentials do Respiratory Therapists need?
Certified Respiratory Therapists (CRTs) are required to complete either a two-year associate's degree or a four-year baccalaureate degree. Upon graduation they are eligible to take a national voluntary multiple choice examination that, upon passing, leads to the credential Certified Respiratory Therapist (CRT).
To become a Registered Respiratory Therapists (RRTs), they need to pass the multiple choice examination, and then he/she is eligible to take a national voluntary clinical simulation examination that leads to the Registered Respiratory Therapist (RRT) credential.
How many hours of Continuing Education does a RRT need each year?
Each state respiratory care board has different requirements for continuing education. Visit the AARC's State Licensure Contacts page for a detailed listing of state boards, renew periods, continuing education hours, and fees for renewing. The NBRC's Continuing Competency Program requires that respiratory therapists who earned NBRC credentials after July 1, 2002, renew those credentials every 5 years. The respiratory therapist can renew his/her credential(s) by providing proof of at least 30 approved contact hours in that 5 year period; retake and pass the respective examination for the highest credentialed held; or pass an NBRC credentialing examination not previously completed. In Canada, RT's are required to accumulate a minimum of 15 continuing competency credits annually.
Where can I take my RRT continuing education?
There are various organizations and CEU approved schools, including RespiratoryEdu.org where you can take our online courses anytime and anywhere you have WiFi access. Our RespiratoryEdu.org courses are AARC and CSRT approved.
See External Educational Opportunities: