In November 1982, President Ronald Reagan signed a proclamation declaring the third week of each October as National Respiratory Care Week.  Since the proclamation, Respiratory Care Week is now a yearly event that is designed to promote and bring awareness to the field of Respiratory Care.
In 2020, it's celebrated October 25-31, 2020.  Respiratory Care Week gives us a little more breathing room annually (pun intended) to celebrate our front-line heroes!  Hard-working doctors, nurses and respiratory therapists, primarily in the U.S. and Canada, care for patients with breathing difficulties due to chronic conditions like asthma. Respiratory Care Week highlights the information we need to keep us breathing well so we can enjoy a great quality of life.  Celebrate Respiratory Care Week 2020 (Oct. 25–31) and let your community, patients, and colleagues know how vital you are to patient care.  (Ideas on how to celebrate at AARC.org)
The field of respiratory care has changed over the years, and the profession – and professionalism of those individuals working in the field – have made significant contributions to the well-being of our society. 
The Respiratory Therapist – Roles and Functions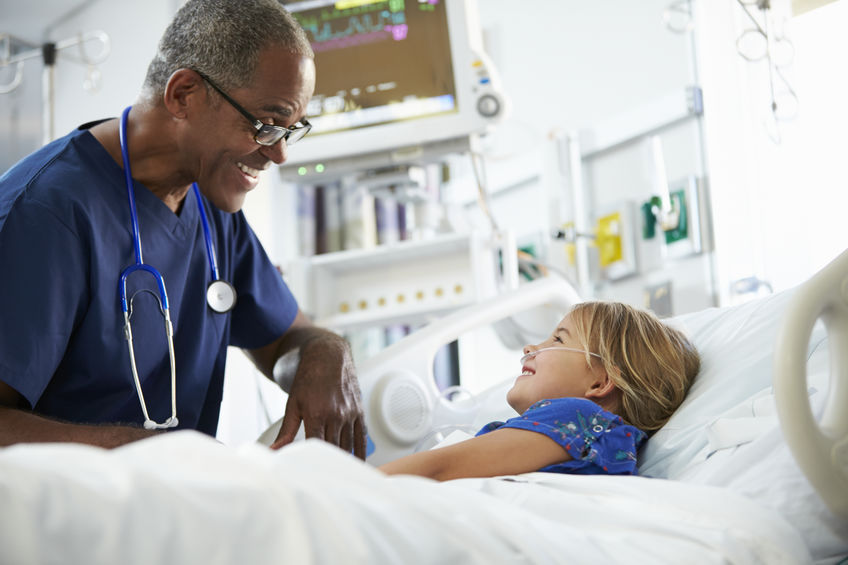 Respiratory therapists make up the majority of the work force in the industry. Their roles and functions are varied, usually depending on the sites and methods of care, and include but are not limited to the following four major areas:
Inpatient/Outpatient Facility-Based Care – RT's provide education, diagnostic assistance, care planning and treatment. These individuals work closely with physicians in suggesting and implementing care plans that treat critically ill individuals. Care is provided in the form of treatments as simple as periodic aerosolized medication administration, to those as complex as long-term ventilator care and artificial airway management in the intensive care unit. With the onset of the COVID-19 pandemic, the role of the RT in the ICU has been critically important! Pulmonary rehabilitation may be initiated as a treatment as a source for continuity of improvement after a hospital stay or as a therapeutic way to increase quality of life. Pulmonary rehabilitation is another facility-based process that serves to educate patients and families and improve the overall quality of life through teaching and coaching. Pulmonary Rehabilitation is a multidisciplinary concept, involving respiratory therapists, nurses, occupational therapists, physical therapists, and ultimately, the physician.
Diagnostic Facilities – RT's provide physicians with critical information through conducting diagnostic tests and evaluations. Many of these tests are facility-based (hospitals, clinics, labs) but several are also conducted in patient homes. Examples of tests conducted by RT's in both facilities and the home include:

Pulmonary function testing
Blood gas analysis
Polysomnography (sleep testing)

Home Care – Respiratory Therapists provide therapeutic and diagnostic support for patients in their homes. Services are provided independently, or in conjunction with those provided by a licensed home health agency, hospice, and/or home care pharmacy. Services include but are not limited to management of home oxygen, pressure support and PAP systems, humidification devices and home ventilators. Additionally, diagnostic procedures such as oximetry and polysomnography are also performed in the home. Although not specifically home care, respiratory therapists provide significant contributions to ground and air transport teams, both with planning as well as actual transport.
Education – Respiratory Therapists serve in many different capacities as educators. Patient education is paramount, providing individuals with treatment plans, discussions of pathophysiologic states, disease-state management, treatment options, etc. RT's also function in schools as asthma educators, working with teachers and coaches about childhood symptoms of asthma and how to spot an emergency. Additionally, RT's serve in formal education settings, providing instruction in Associate, Bachelor's, and Masters'-level programs
Credentialing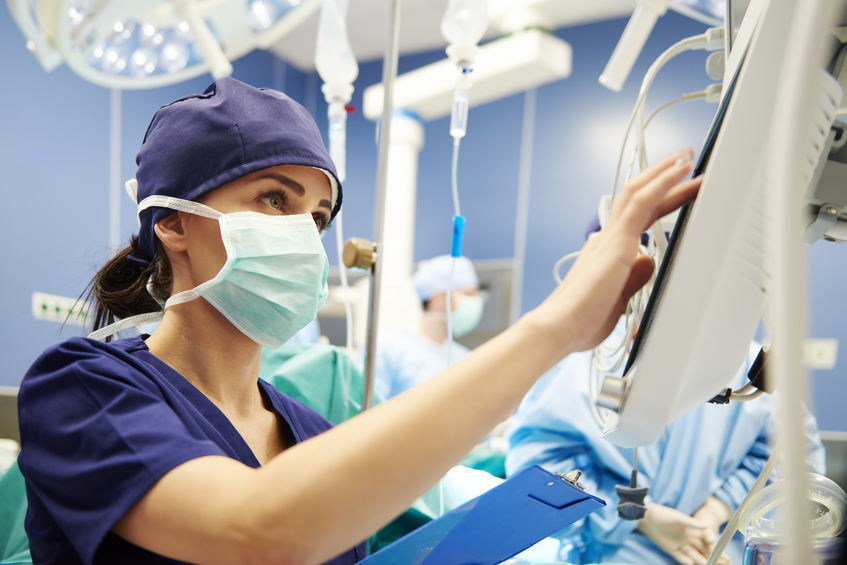 The minimum educational level for the respiratory therapist in the United States and Canada is the Associate of Applied Science in Respiratory Care. Other educational programs offer bachelor's degrees in Respiratory Care as well as Masters'-level programs in RT and Allied Health. A credentialing process follows formal education. There are two forms of credential:
State licensure – this credential is managed by each state in the U.S. This provides the individual with a renewable license to practice respiratory care within that state. Many states have reciprocity as defined in their respective Respiratory Care Acts.
Registry (RRT) – A formal exam is conducted by the National Board for Respiratory Care (NBRC). Individuals who have graduated from formal education programs are eligible to sit the rigorous NBRC exams, which in some states replaces licensure exams. The NBRC offers specialty exams which further qualify individuals to function in the following specialties:

neonatal/pediatric specialist (CRT-NPS or RRT-NPS)
adult critical care specialist (RRT-ACCS)
sleep disorder specialist (CRT-SDS or RRT-SDS)
pulmonary function technologist (CPFT or RPFT).
After satisfactorily completing the required examinations the practitioner is then eligible to practice.
A Certified Asthma Educator (AE-C) may also be earned by passing the National Asthma Educator Certification Board (NAECB).
In some parts of Canada, one may practice as a Provisional Respiratory Therapist after graduating, until writing and passing the CBRC exam. In Canada, similar credentialing and advanced training exists.
A Valuable Profession
The field of respiratory care has been a valuable addition to the health care team since the early 1950's. According to datausa, over 111,000 individuals practice respiratory care in the U.S. today, with an average age of 44.3 years and an average salary of $57,200. Administrative and advanced educator salaries often enter 6 digits!
According to the Canadian Society of Respiratory Therapists, there are approximately 45,300 Canadian therapists earning an average salary of about C$58,008. The mean age for Canadian therapists is slightly less then the U.S. at 40.
Let us all celebrate the thousands of individuals who contribute so significantly to the health and well-being of our society!
The Respiratory Therapist – An Evolution to Today's Professional (Featured Distance Learning CEU Course – AAST, BRPT, CSRT Approved)
RespiratoryEdu has provided a safe and convenient way for Respiratory Therapists in the United States and Canada to earn their required continuing education credits and expand their skills, qualifications and knowledge to better serve their patients.  Our Distance Learning courses are very affordable, engaging, written by Industry Leaders and can be taken in your own home or office to enable safe social distancing during this time.
CREDIT:  1.0 Credit Hour
PRICE:  $15.99
Course Description:  
Respiratory therapists provide professional and needed services in all phases of health care. This course provides the learner with an understanding of the various services provided by these individuals, the areas of health care where they are provided, and most importantly, financial recognition of the profession.
Course Objectives: 
1. Describe and define respiratory therapy.
2. Describe the role of the respiratory therapist in health care.
3. Describe the scope of practice for the respiratory therapist.
4. Understand how RT professionalism and reimbursement are often mismatched.
REGISTER:
---
Happy RESPIRATORY CARE Week!!!