A Discussion of General, Health Care, and Sleep Medicine Applications
Artificial Intelligence is by far one of the most fascinating and astounding creations ever made in the history of mankind. With the advent of its invention, there is still a large domain that is yet to be explored. In fact, its real-world application to date is probably the tip of the iceberg. In the past few years, there has been rapid growth in the domain of AI, making it one of the most lucrative industries[i].
In Layman terms, Artificial Intelligence can be used defined as a branch of computer science that can simulate human intelligence. AI is implemented in machines to perform tasks that actually require human intelligence.
At the core of it, Artificial Intelligence is nothing but algorithms with certain sets of rules. AI systems have the ability to learn from the iteration of tasks where the computer data (aka machine learning algorithms) are fed to the system. This is exactly how, machine learning can actually get better at doing their specified tasks, without any external interference.
According to Frost and Sullivan, the active use of AI could save over $150 billion in healthcare costs today[ii].The effective active AI processes currently utilized include:
Managing complex data

Automated disease prediction

Personalization of treatment

Intuitive claims management

Real-time supply chain management

Competition within your enterprise
Types of Artificial Intelligence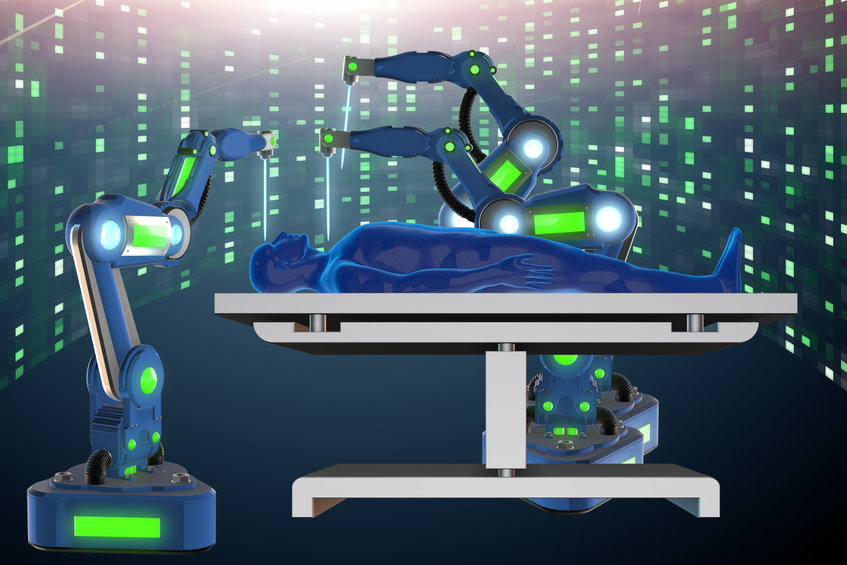 Artificial Narrow Intelligence (ANI)
This particular type of AI is goal-oriented and can perform only designated tasks. Some of the examples of Narrow AI include face recognition, voice assistant, etc. Narrow AI is best suited for simulation with constrained parameters.
Artificial General Intelligence (AGI)
Artificial General Intelligence (AGI) is a conceptual idea where AI can mimic human intelligence. AGI has the capability to learn from its iterative tasks and assist in problem-solving. Deep AI has the capability to think and understand, similar to that of humans. As realistic and beneficial as it seems, researchers have not yet completely achieved strong AI. Machines are just not capable today to assume consciousness.
Artificial Superintelligence (ASI)
ASI is completely hypothetical, allowing machines can become completely self-aware. Superintelligence only exists in science fiction today.
Artificial Intelligence Vs Machine Learning
Artificial Intelligence is the term used to mimic human intelligence. Machine Learning (ML) is a subset of Artificial Intelligence (AI) that enables a machine to think independently and make choices without any external influence. Normally, AI is programmed with a certain set of roles based on which they could act. Machine Learning enables these devices to act based on the data they collect rather than the preset roles of pure AI.
Examples of Artificial Intelligence
AI-enabled machines are ever-present and can easily perform human tasks while eliminating human error. The following are examples of AI in use today:
1. Use of Robots in Manufacturing
The majority of all the manufacturing is done by robots. Robots, as we know of, are nothing but programmable machines that are used to carry out certain tasks. This, in turn, improves efficiency, while making sure that the work is completed with minimum errors. These AI-powered robots are devoid of any general intelligence, but at the same time are capable of problem-solving.
2. Finance
The financial industry heavily relies upon data accuracy with real-time processing and reporting. AI plays a role in supporting decision-making. One example is robot advisor, where a set algorithm helps to find the best stock in an automated portfolio manager.
3. E-commerce
Machine learning enables organizations to create better customer relationships. Algorithms driven by AI can personalize the entire user experience, bring forth loyalty while increasing sales. This may also be the most annoying application of AI to the consumer, as many automated solicitations for business bombard the public today.
4. Healthcare
We'll focus on this area, as Artificial Intelligence has completely changed the way we perceive the healthcare industry. We see robot-assisted surgeries to keeping track of private records in healthcare today, Where healthcare has suffered through exploding medical costs over the past several decades, AI is now providing optimistic approaches to cost-savings, without compromising the quality of patient care. Here are just a few examples:
Memorial Sloan Kettering Cancer Center in 2014 served 30,000 cancer patients. AI integrated data from the electronic medical record and analyzed huge amounts of data in seconds. The outcome was improved diagnostic accuracy and treatment effectiveness.
The Mayo Clinic recently conducted 8,000 clinical trials. The application of AI to the data from these trials reduced time to match patients with each clinical trial, thus increasing enrollment in the trials and enhancing eventual discoveries generated.
UnityPoint Health in Des Moines, Iowa created program to ask patients about reasons for readmissions. They used AI to compare retrospective data on readmissions, then created predictive analytics, assigned readmission risk scores, and delegated telemonitoring of vital signs to home health. The result was a 40 % reduction in readmissions in just18 months!
Sleep Lab Applications
In the sleep lab (and sleep medicine in general), the following applications have both decreased cost and improved outcomes: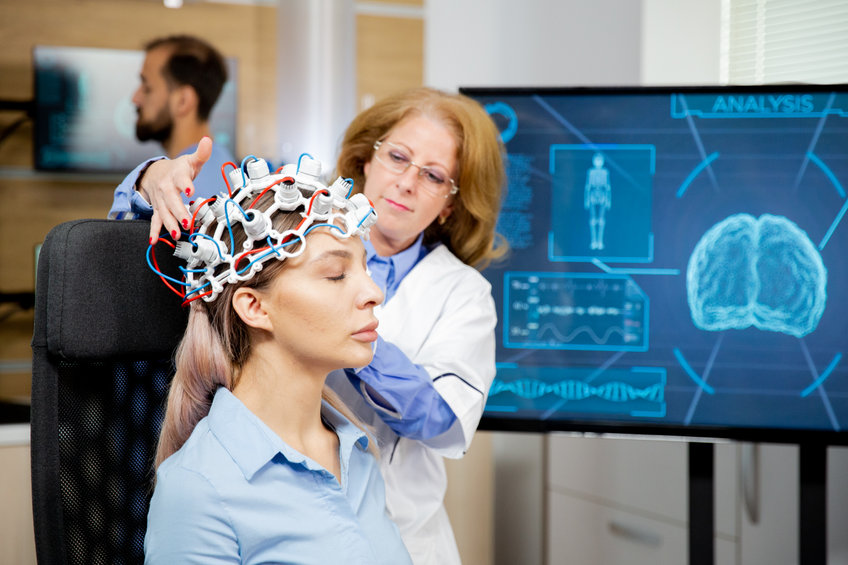 Waveform Analysis: Spectral analysis allows quantification of the short-term oscillatory components of cardiovascular variability, which are organized in two frequency bands – the LF (approximately 0.1Hz) and the HF (>0.15Hz) respiratory bands. The analysis separates different frequency components into power or amplitude spectra. Waveform analysis has led to improvements in increased specificity in AHI thresholds, periodic breathing, and Cheyne Stokes breathing.
Billing and Coding: The universal adoption of the electronic medical record has standardized the documentation, billing, and payment components of the record. It had created a shift to actual implementation of standardized auditing of data, leading to predicted patient risk and improved risk adjustments in sleep medicine.
Quality Improvement: the use of AI in data collection and analysis has provided continuous improvement in the analysis of all data, and specifically for sleep medicine, analysis of ISR, C02, and heart rate variability.
While there appears to be some controversy over the use of artificial means to replace human intervention, the potential results in cost savings, improved patient care and predictable outcomes has already begun to ameliorate those concerns. Ai is here to stay.
Coming in October 2021 – Sleepedu.org is announcing an exciting new course on Artificial Intelligence and Population Management, presented by Kathryn Hansen, BS CPC CPMA REEGT
---
---
[1] Tech4Refresher: What is Artificial Intelligence? September 21, 2021. Retrieved September 24, 2021, from What is Artificial Intelligence? Types of AI and Examples – Tech4Fresher. [1] Frost & Sullivan – Digital Health Growth Partnership Service program 2018