Continuing education course: Narcolepsy
What is Narcolepsy?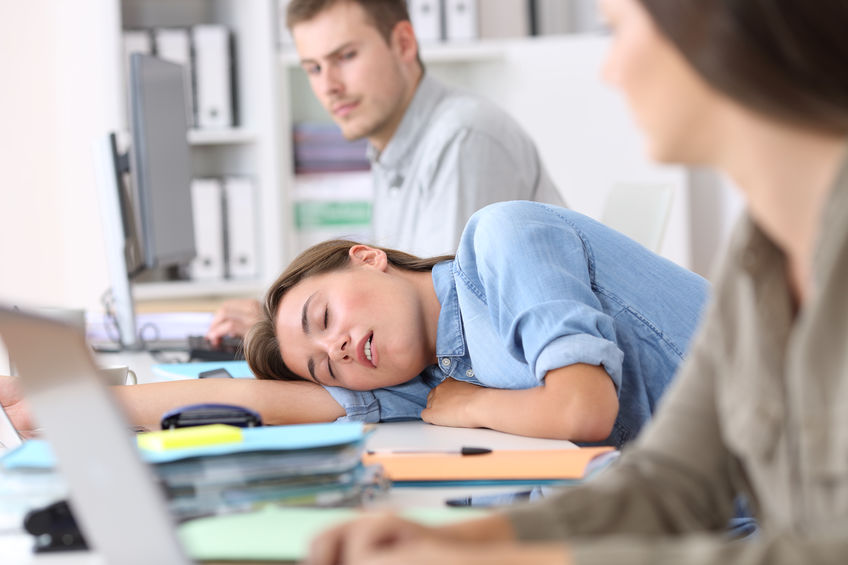 Narcolepsy is a neurological disorder that affects the control of sleep and wakefulness. People with narcolepsy experience excessive daytime sleepiness and sporadic, uncontrollable episodes of falling asleep during the day. These attacks can occur during any type of activity at any time of the day. In a typical sleep cycle, we enter the early stages of sleep first, then falling into deeper sleep stages, finally ending in REM sleep (rapid eye movement).
For those who suffer from narcolepsy, the cycle is almost reversed. The REM sleep occurs almost immediately in the sleep cycle, as well as randomly during the waking hours. It is in REM sleep that we can experience dreams and muscle paralysis — which explains some of the symptoms of narcolepsy.
Who Does it Affect?
Narcolepsy usually begins between the ages of 15 and 25, but it can become apparent at any age. Narcolepsy affects an estimated 1 in every 2,000 people in the United States. That's 200,000 Americans, and approximately 3 million worldwide. It is estimated that only 25% people who have Narcolepsy have been diagnosed and are receiving treatment.
One of the goals of our continuing education course for Narcolepsy is to help provide a basis of recognition of this often misdiagnosed and untreated disorder, helping to spread awareness and get individuals the help they need to take steps to treat and manage this disorder.
Information Our Course Covers:
Our accredited course not only provides an extensive overview of Narcolepsy but also discusses the neuroanatomy of wakefulness, the pathophysiology of Narcolepsy, the diagnostic challenges involved, as well as available treatment options.
Who Can Take the Course?
This course is designed for anyone wanting to gain a better, more informed, understanding of this disorder. Whether you are a professional, such as a sleep clinician or respiratory therapist looking to continue your education and be better equipped to care for and recognize this disorder in your patients. This class may be useful as well for the general non-medical public who perhaps has a family member or friend whom you suspect may have Narcolepsy or has already been diagnosed with this disorder.
Main Objectives of This Course:
The main objectives for this course are to: review the neuroanatomy of wakefulness in relation to Narcolepsy and discuss the important clinical elements of Narcolepsy. The course will also explain the diagnostic approach for identifying this disorder, as well as addressing the successful management and treatment for Narcolepsy.
Why SleepEdu.org?
At SleepEdu.org, we are dedicated to meeting the educational needs for professionals in the sleep medicine and respiratory care industries. Our efforts are managed by Sleep Education Partners with expertise in sleep medicine, respiratory medicine, critical care medicine, leadership & management, accreditation, IT and marketing and sales.
Sleepedu.org courses are approved for BRPT CSTE credits (sleep medicine), AARC CRCE credits (respiratory care) and CSRT CPD credits (respiratory therapy – Canada), and AAST CEC credits (sleep medicine). We pride ourselves in providing the highest of quality educational services to industry professionals through an easy to use, online course that you can fit around your busy schedule, all at an affordable price! We invite you to meet our leadership team and view a full list of the courses we offer.
If you have any further questions or comments we are here to serve you, so please do not hesitate to contact us immediately and we are more than happy to oblige in any way we can.