At times it is impossible to fall asleep. And healthy sleep results in a healthy lifestyle. So, what are some of the methods we can use to improve sleep? Brigham and Women's Hospital has suggested 12 steps to improve sleep hygiene, even in the face of our highly challenging lifestyles.
TIP #1: AVOID CAFFEINE, ALCOHOL, NICOTINE, AND OTHER CHEMICALS THAT INTERFERE WITH SLEEP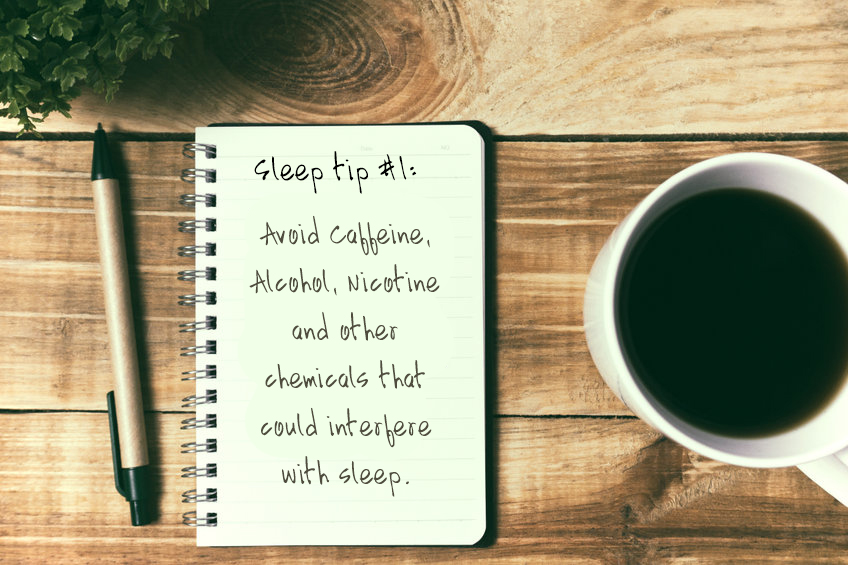 Coffee is a stimulant and can keep you awake. Avoid caffeine for four to six hours before bedtime. Surprisingly, in addition to coffee and tea, caffeine can be found in soft drinks, chocolate and even some pain relievers.
Similarly, smokers should refrain from using tobacco products too close to bedtime.
Although alcohol may help bring on sleep, after a few hours it acts as a stimulant, increasing the number of awakenings and generally decreasing the quality of sleep later in the night. It is therefore best to limit alcohol consumption, and to avoid drinking within three hours of bedtime.
TIP #2: MANAGE THE BEDROOM ENVIRONMENT
Sound sleep can be generated in a quiet, dark, and cool environment. Lowering outside noise volumes with earplugs or a "white noise" appliance can be helpful. heavy curtains, blackout shades or an eye mask to block out light are also helpful. And maintaining room temperature comfortably cool (between 60 and 75 degrees Fahrenheit) in a well-ventilated area is beneficial. The bedroom should be equipped with a comfortable mattress and pillows as well, keeping in mind that mattresses usually wear out and lose effective support after about ten years.
Also, if a pet regularly wakes you during the night, you might find another area for Fido to sleep!
Computers, work materials and especially televisions offer distractions to effective sleep and strengthen the association with entertainment and work with the bedroom rather than sleep.
TIP #3: ESTABLISH A PRE-SLEEP ROUTINE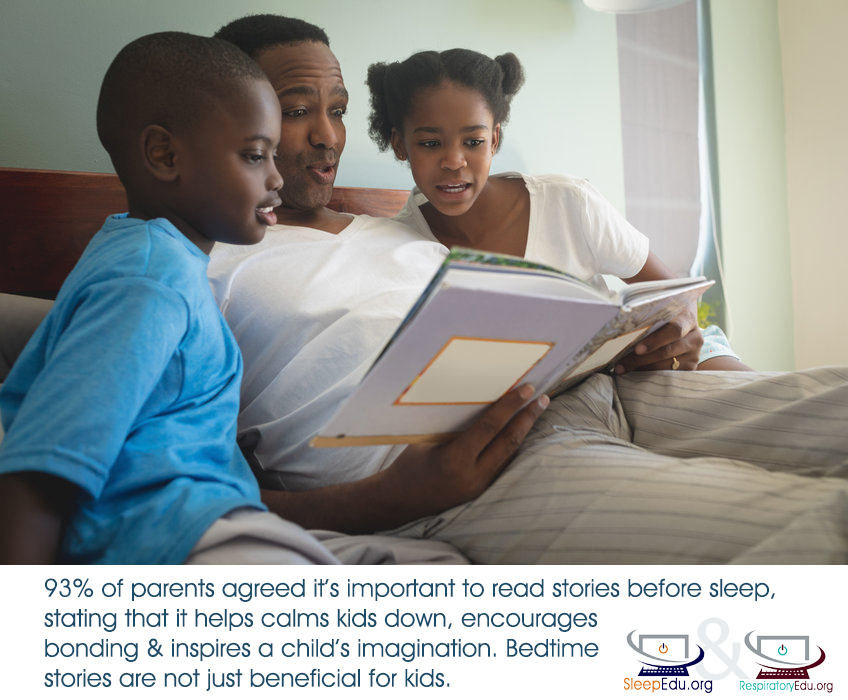 Ease the transition from wake time to sleep time with a period of relaxing activities an hour or so before bed. Taking a shower or bath is helpful, as the rise, then fall in body temperature promotes drowsiness. Reading a book promotes sleep as well. How many times do we wake up in the morning only to find the book we read last night folded on our chest? Also, we may wish to practice relaxation exercises.
Some areas to avoid would be stressful, stimulating activities such as working, discussing emotional issues, or (yes) arguing with our significant others! Physically and psychologically stressful activities can cause the body to secrete the stress hormone cortisol, which is associated with increasing alertness. If you take your problems to bed, you will get less quality sleep. One trick when dealing with nighttime stressful situations is to try writing them down. The put them aside and deal with them in the morning, although easier said than done.
TIP #4: GO TO BED WHEN YOU'RE ACTUALLY TIRED
Struggling to fall sleep can lead to frustration – and the more frustrated we become, the less likely we are to fall asleep. If sleep is not achieved within 20 to 30 minutes, get out of bed, go to another area. Perform some relaxing activity like reading until your eyes are drooping and you are tired enough to sleep, and then go back to bed. And always keep the lights dim while performing your relaxing activities, as bright light can stimulate your internal clock.
TIP #5: DON'T BE A NIGHTTIME CLOCK-WATCHER
Staring at a clock in your bedroom increase stress, making it harder to fall asleep. Always turn your clock's face away from you.
TIP #6: USE NATURAL LIGHT TO YOUR ADVANTAGE
Natural light keeps your internal clock on a healthy sleep-wake cycle. So let in the light first thing in the morning and get out of the office for a sun break during the day.
TIP #7: MAINTAIN A CONSISTENT SLEEP SCHEDULE WHEN POSSIBLE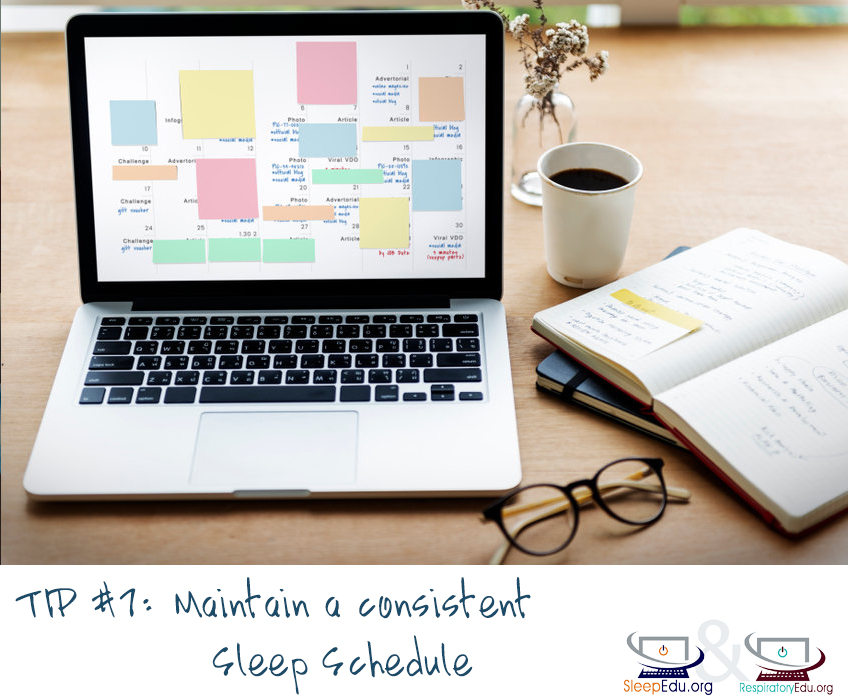 The body's internal clock is effectively maintained by going to bed and waking up the same time each day. It tells the body to expect sleep at a certain time every night. Also, try not to be challenged on weekends, and keep the same weekday routine. And if you did not sleep well the night before, get up at the same time anyway. This will tell your body's clock to expect that every day.
TIP #8: EARLY OR NO NAPS
Many people make naps a regular part of their day. For those who find falling asleep or staying asleep through the night problematic, napping could be one of the causes. Naps, especially late-day, decrease sleep drive. And if napping is essential, take one so you awake before 3 p.m.
TIP #9: WATCH EVENING MEALS
Eating a pizza or bowl of pasta just before bedtime is a recipe for disaster where your quality of sleep is concerned. Finish dinner several hours before bedtime and avoid foods that cause indigestion. If you get hungry at night, snack on a lighter fare, and foods which you have found won't disturb sleep. Dairy foods and carbohydrates, when taken in smaller portions can be especially helpful.
TIP #10: BALANCE FLUIDS
Balance the amount of nighttime fluids. Too much will drive multiple trips to the bathroom, while too little may cause you to wake up thirsty. Seek your own happy medium.
TIP #11: EXERCISE EARLY
Exercise can help you fall asleep faster and sleep more soundly when conducted at the right time. Exercise stimulates secretion of the stress hormone cortisol which acts as an alert mechanism within the brain. So, end your exercise routine no less than three hours before bed – or work out earlier in the day.
TIP #12: FOLLOW THROUGH
Adherence is the most helpful hint. These tips should be embraced as part of your daily and nightly routines. Sticking with them will improve your chances of achieving effective sleep. Be careful though, as not all sleep problems are so easily treated. You may have a more significant pathological sleep disorder such as sleep apnea, restless legs syndrome, narcolepsy, or many others. It is always wise to consult a medical professional if sleep doesn't improve when adhering to these tips.
NEW COURSE: "Body Positioning during Sleep and Weight Loss: Changing Behavior to treat Obstructive Sleep Apnea"
We are happy to introduce a new course, just added, to show two other factors that can affect sleep: Body Positioning and Weight Loss.
Course Description: This course discusses the effect of weight on Obstructive Sleep Apnea (OSA) as well as body position during sleep and its effects on OSA.  Those two contributing factors to OSA are linked to human behavior and the difficulty with changing it.  The course is intended for clinicians to consider the two variables in diagnosis, patient education and treatment plans.
Category: CEU 
Price: $15.99
AARC Credit:  1.0 CRCE
BRPT Credit: 1.0 CSTE
Purchase includes Downloadable PDF and access to online test.
---
Reference: Brigham and Women's Hospital, Twelve Tips for Restful Slumber. Retrieved on 2/22/22 from https://www.brighamandwomens.org/initiatives/sleep-matters/sleep-education.